Southern California is the best place to live in the world. Here's a simple enumerated list of why:
Average temperatures are around 70 degrees year round. There is little to no humidity.
Natural Beauty – Beaches, Snow, and Deserts all within a 100 mile radius.
People. Everyone from the rest of the world comes to move here.
Food. We have it all. For all the people that move here, we have their food too.
Entertainment. Entertainment is made here in Southern Califronia. Hollywood. Sports. Concerts. Theaters. Comedy. Shows. Magic.
Industry. SpaceX, Tinder, Disney, Netflix, Tesla, NASA, Boeing, Northrop, Lockheed, Mattel, Activision, Blizzard, Youtube, Facebook, Amazon, Navy, Marines, Air Force, Taco Bell, Hyundai, Kia, Ford, Honda, Qualcom, Broadcom, Sony
Top Universities and Research Institutions. Caltech, UCs, USC, RAND, Scripps, Mt. Wilson Observatory
Awesome things to do. See our list below.
The Southern California Challenge Shows Nature at its best
The Southern California area boasts beaches, snow, and deserts within a short drive. Lately locals have been challenged to do the Southern California Challenge seeing the sun rise in the desert, playing in the snow mid-day, and going to the beach to see the sunset all in one day. As a result of this challenge, I have decided to show my local favorite spots and highlight why Southern California is just awesome. What people don't realize about LA and San Diego is you can expereince some of the best nature experiences as well as urban experience. Visit the snow, hike along rivers, encounter waterfalls, and enjoy the ocean – islands, tidepools, and several lagoons.

First and foremost, you will need a car to get around and please get unlimited miles. Instead of renting from the usual airport rental locations, you can find a local on Zoheny, zoheny.com, or on Turo, turo.com, that is renting their cars. Visit in winter to spring to get the full seasons experience trip including a snow in mountains experience from December to April.

Southern California is home to natural attractions including beaches for surfing, fishing, boating and marinas for paddle boarding. Within a two hour drive, there is reliable seasonal mountain snow in Big Bear and Mt. Baldy to enjoy skiing and snowboarding. Some of the popular resorts are Snow Summit, Snow Valley, Mt. Baldy, Mountain High, and Bear Mountain. The deserts are east of mountains and you can enjoy the Palm Springs communuty, and sand dunes for dirt bikes for ATVs,

During the winter, while there is snow in the mountains, closer to the beaches you enjoy temperatures in the 70s and 60s. In the mountains you can expect temperatures in the 20s to the 60s. I personally think the deserts are nicer to visit in cooler weather than in hot days that require air conditioning.

Southern California is known for being a foodie epicenter. Below is a list of all the best places to eat even what to order. The typical fast food hambuger joint was made here in the mid-1900s . Southern California is home to McDonalds and In-N-Out.

The usual tourist attractions for the kids include Disneyland, Knotts Berry Farm, Universal Studios, Magic Mountain, Seaworld, San Diego Wild Animal Park, LA Zoo, and LegoLand. For each of the above attractions, you need at least a day to experience each. Raging Waters and Soak City are the best water parks during the summer. There's plenty of info on the internet about these places. I will instead highlight other things you can do.
Must Do Expereinces from a Local
(1) Hike to the Hollywood Sign
Finding a good place to park is the hardest part of hiking to the Hollywood sign. Check Yelp and other sites where they suggest to park. If you hike to the Hollywood sign you might also want to make a short hike to the Griffith Observatory. There is an option to ride a horse on the trail too, but must people just walk.
(2) Surfing
Go to Huntington Beach and shoot the pier. This is where the US Open is held yearly. The pros can usually shoot the pier. If you can shoot the pier, like the pros, that would be something worth doing on your bucket list. El Porto in Manhattan Beach is also great surfing. The locals are used to visitors and won't give you any locals problems.

(3) Have a Beach Bonfire
Have a bonfire in the pits at sunset. Bring smores and a blanket. There are bonfire pits from Huntington Beach to Bolsa Chica. During winter and spring you won't have a hard time grabbing one, but during the summer you have to stake one our early in the morning to get a pit. Fire pits are also available in the La Jolla Beach near Scripps Institute.
(4) Ride a paraglider off the cliffs of La Jolla. The glider park near UC San Diego.
https://www.yelp.com/biz/torrey-pines-gliderport-la-jolla
(5) Discover the most Amazing Library in San Diego. Go to UC San Diego and find the Giesel Library and find a Dr. Seuss Book. Spend some time reading books, magazine, and newspapers.
(6) Skydive in Perris

https://www.yelp.com/biz/skydive-perris-perris-4
(7) Ride a Hot Air Balloon in Temecula
https://www.yelp.com/biz/california-dreamin-balloon-adventures-temecula-3
(8) Try Winery in Temecula after your Hot Air Balloon Ride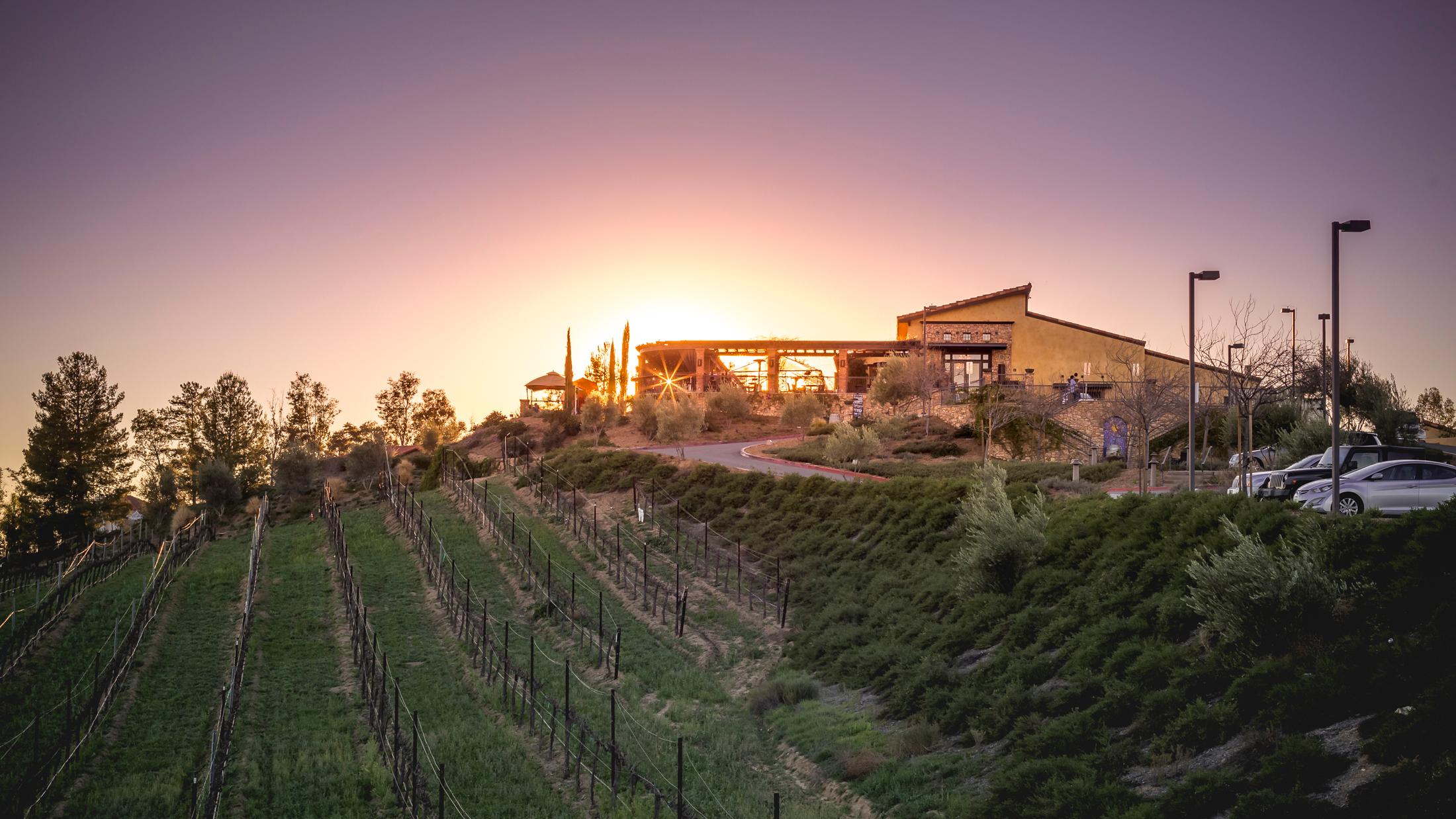 https://www.yelp.com/biz/miramonte-winery-temecula-2
(9) Ride a Duffy Boat with wine and cheese in Newport Beach Harbor. Get 2 hour rental. Before Christmas check out the boat parade in the Newport harbor with all the boats decked out in lights.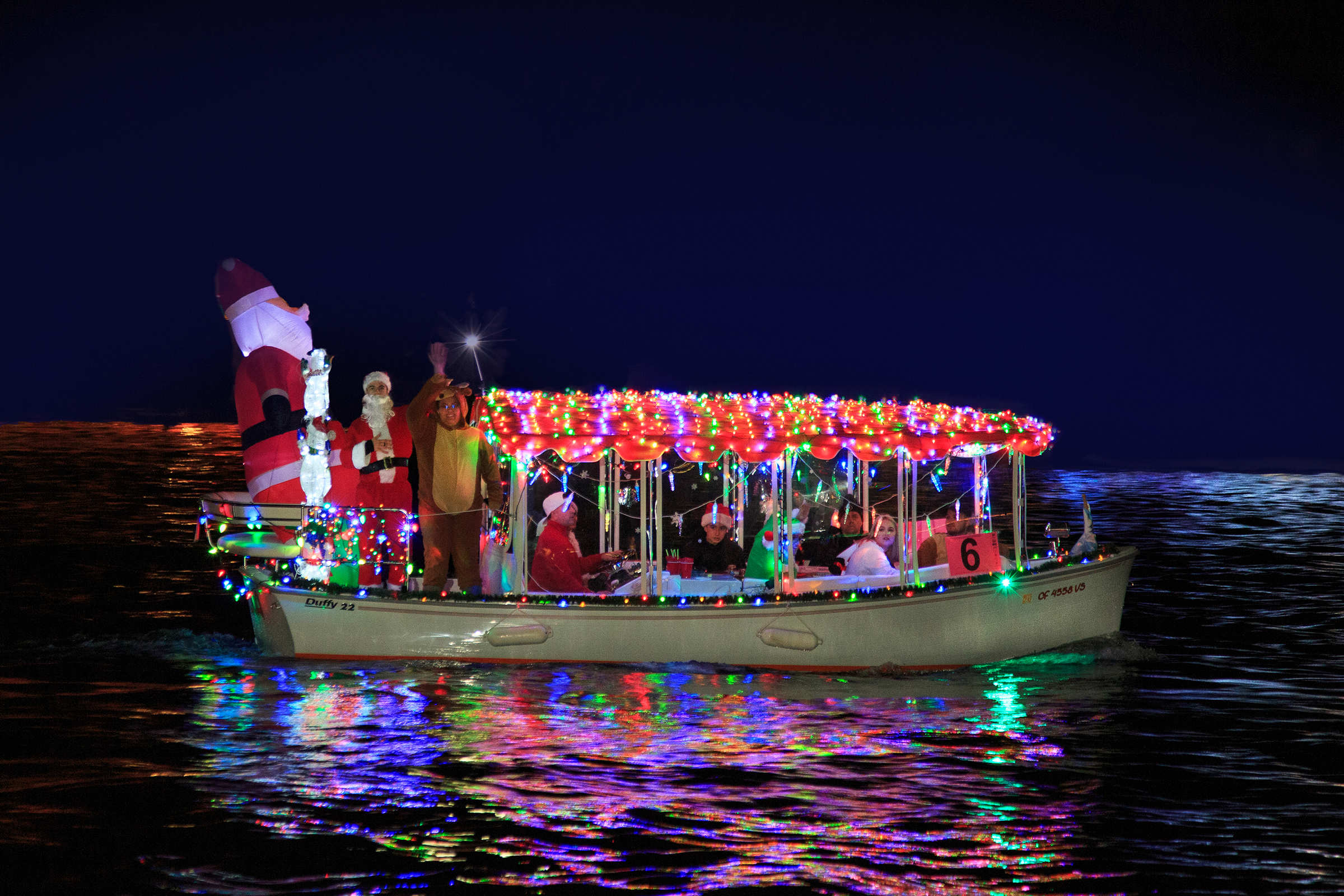 (10) Islands – Catalina Island and the Channel Islands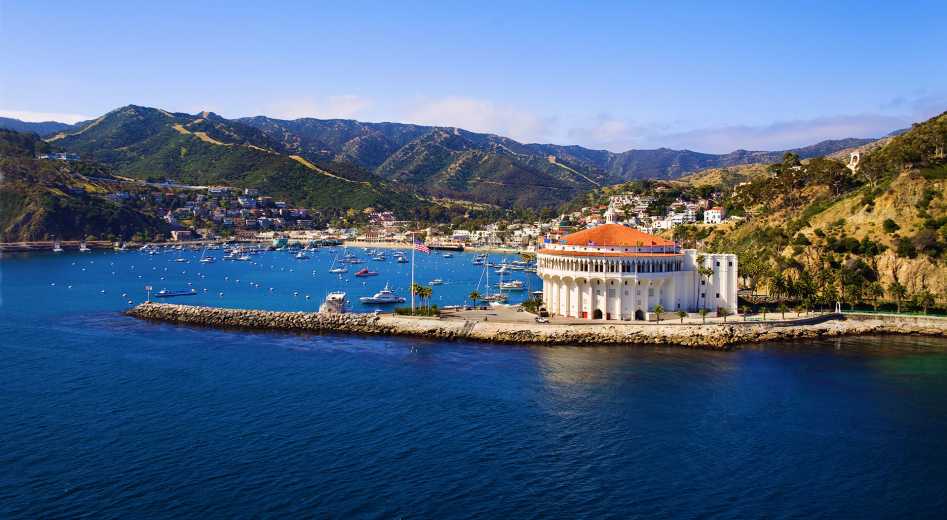 Catalina Island is like a Mediteranean island just a few miles away from the Los Angeles. To get to Catalina Island take the Catalina Express from Long Beach or Newport Beach. Alternatively, you can take a jet ski to Catalina Island from Newport Beach. In Catalina you can also try falconing. It's your chance to train a falcon.
The Channel Islands are a state park and you can go camping there. This is great for the adverturer that wants to camp on an island.

(11) Paddle Board in Marina Del Rey or Newport Harbor
Most boards you can rent for around $20 an hour.
https://www.yelp.com/biz/paddle-method-marina-del-ray
(12) Sand Dunes by the Ocean
The sand dunes in Oceano are not in a hot desert. You can go any time of the year and enjoy. The dunes are right next to the ocean!
https://www.yelp.com/biz/sunbuggy-fun-rentals-oceano?osq=sand+dunes
(13) Picnic at the Korean Bell in San Pedro
Get sandwiches at Busy Bees first and have a picnic at the Korean Bell in San Pedro.
(14) Bridges – Drive over the Vincent Thomas and Long Beach Bridges. Check out the majestic beauty of the Los Angeles and Long Beach ports to realize how much commerce is imported and exported.
Long Beach Bridge
(15) Visit a Waterfall in Los Angeles
Hike to Sturtevant Falls in Azusa. This is a perfect hike to do first thing in the morning. Non-locals don't realize there are plenty of waterfalls and streams in the San Gabriel mountains from the snow run-off.
https://www.yelp.com/biz/sturtevant-falls-arcadia-4
(15) Race a Porsche at the Porsche Experience in Carson. Southern California is about car culture. This is something very unique you can do.
https://www.porschedriving.com/los-angeles
This is a little pricey and you will spend at least $500.
(16) Irwindale Drag Strip. If you want to check out the races and even race yourself, this is the spot to do it.
Check out the drag races here. Bring a fast car with you and you might be able to race too with a buy in fee.
https://irwindalespeedway.com/
(17) Go see the Mountains, see alpine trees, and a enjoy the snow in Big Bear.
Big Bear is home to snow in the winter and several ski resorts. I recommend getting a cabin or hotel for at least a night. Go to the Big Bear Village and pick a restaurant to grab a meal too.
https://www.yelp.com/biz/snow-summit-big-bear-lake-2
(18) Snow Tubing in the Mountains
If you can't ski or snowboard you can always just go on a tube with kids. This is the perfect stop if you are just staying for a few hours. You get enjoy the snow and there's no need for boarding or skiing skills here.
https://www.yelp.com/biz/snow-drift-snow-tubing-park-running-springs
(19) Visit the Largest Buddhist Temple on the Western Hemisphere
Located in Hacienda Heights, you can find the the largest Buddhist temple. While you are in Hacienda Heights find some good Taiwanese food near by. Try the dandan noodles at Yes plaza. There is excellent Thai food at Bannana Bay with cover bands performing during dinner on the weekends.
(20) Visit an iconic Hindu Temple
The Hindu temple is located in Chino Hills. You can find great Indian Food nearby in Diamond Bar at Dilliwalla Indian Kitchen.
(21) Hollywood Bowl Concert
If you can afford it, get a seat with a table and waiter up close.
(22) Enjoy a Big Band 1920s Experience at the Cicada.
(23) Watch a Drive-In Movie. Mission Tiki Theater
(24) Ride electric bikes around San Diego Harbor and rent from Pedago Electric bikes in the Bay Front.
Ride the bikes north and pass by all the tourist ships to the helicopter landing pad. Ride the bikes south all the way the downtown, then ride back to Pedago.
https://www.yelp.com/biz/pedego-electric-bikes-san-diego-san-diego
(25) Ride Jetskis or Wave Runners in Mission Bay
Take the jetskis all the way the fast speed area and find out how fast you can go.
(26) Cabazon Outlets and Morongo Casino
Don't shop anywhere else in Southern California. All the best deals are right here at the Cabazon Outlets. All the high end brands have the best deals here. You will usually find all the Asian tourists lined up here to get the good deals.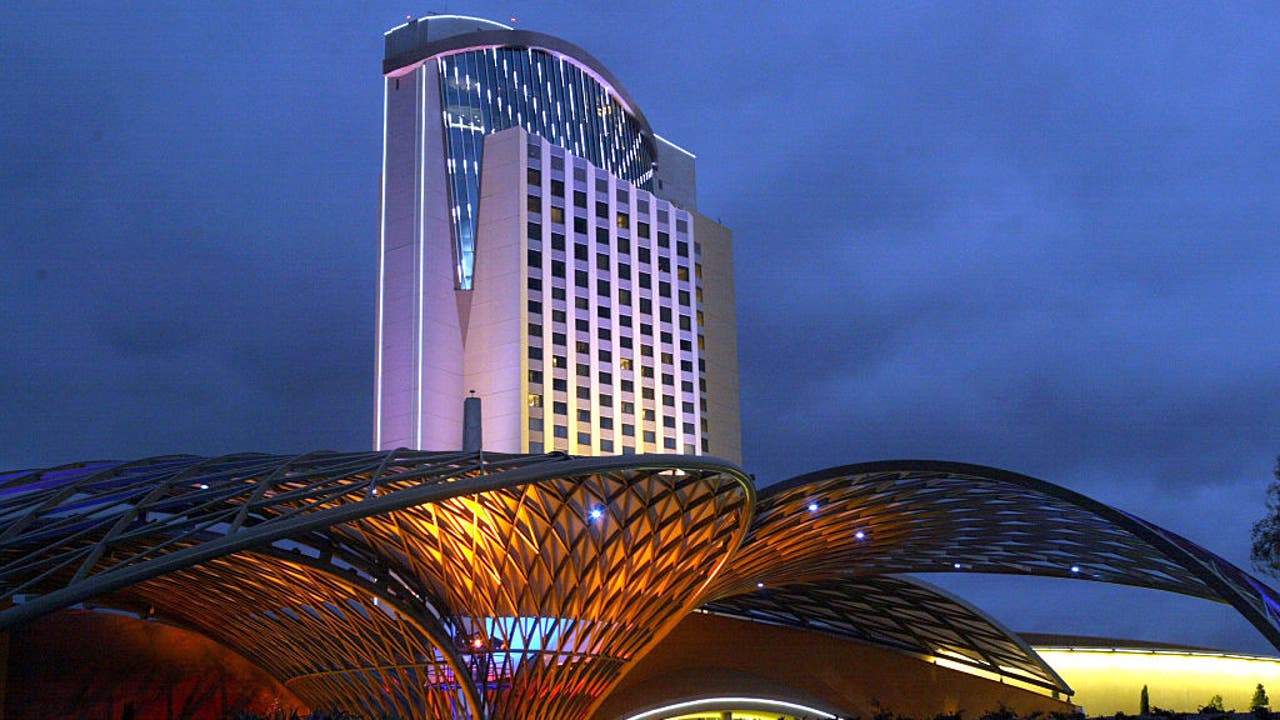 Visit the Casino next door to play black jack, craps, and slot machines. If you need a break, this is a great place to stay for a night.

(27) Palm Springs Aerial Tramway
Ride the tram to the top of the mountain. During winter time there is usually snow on top of the mountain.

(28) Palm Springs Windmills. Take pictures with windmills. Exit off of the 10 freeway and take a great selfie picture.

Eat at the Chi Chi Lounge Avalon Palm Springs.
https://www.yelp.com/biz/chi-chi-at-the-avalon-palm-springs
Experience the old celebrity desert life in Palm Springs.

(29) Get a Beach Cruiser Rental or Electric Scooter at Venice Beach

From Venice Beach to Santa Monica Pier to Marina Del Rey and back to Venice beach.
Ride to the Santa Monica Pier and park your bike. Take a walk on the Santa Monica Pier and try one of the rides or amusement park stands. When you go to Venice Beach you might want to bring your own skateboard, bike, or roller skates. Bike back to Venice Beach and check out:

Muscle Beach: Arnold Schwartzenger used to pump iron here before he became famous. You could see the next Arnold Schwartezener pumping iron
Watch Basketball on the sit down steps of court 1 closest to the walkway path. This is where White Man Can't Jump was filmed.
Skaters – check out the skate park and you will see some of the best up and coming skaters.
In the middle of the park area there might be roller skaters too that like to line dance.
Try the exercise equipment. Try to swing on the ropes.
Bike south toward Marina Del Rey and check out all the boats and Yachts parked in the Marina.
(30) Visit the Magic Castle. Watch the magic show and get dressed up.
https://www.yelp.com/biz/the-magic-castle-hollywood
(31) Horse race at Santa Anita
https://www.yelp.com/biz/santa-anita-park-arcadia
(32) Go to the Last Bookstore in DTLA
whttps://www.yelp.com/biz/the-last-bookstore-los-angeles
(33) Check out the view of all of Los Angeles from the tallest building in west of the Mississippi. Wilshire Grand Center.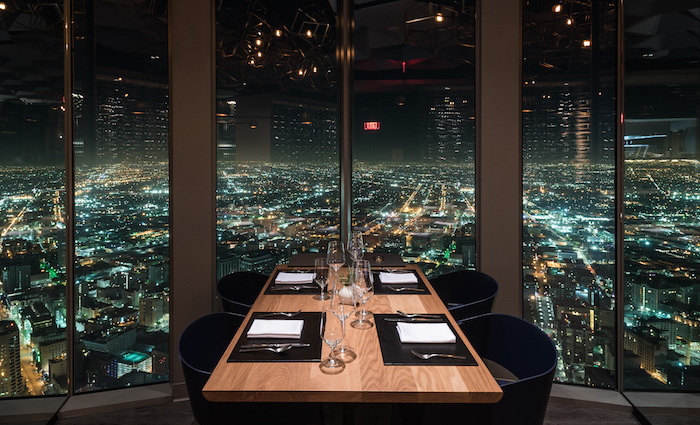 (34) Pasadena Rose Bowl Flea Market and Rose Parade
Rose Parade

The Rose Parade happens yearly on January 1st in Pasadena.
Interesting Drives
(1) Santa Monica Mountains – Cruise Mulholland in a fast car or motorcycle. Stop at Winery in the Santa Monica Mountains.
(2) Cruise PCH from Mulholland to Santa Monica Eat at Nobu in Malibu. Get a reservation first.
(3) Whittier Blvd. Drive Whittier Blvd from east LA to Pico Rivera. Find good Mexican food.
(4) The 626 Valley Blvd. Drive from Monterey Park to Rosemead. Find good Chinese food. Get boba and drive it in the car.
(5) San Gabriel Mountains Go up Azusa Blvd into the mountains. Stop at the key river fork. Bring a sandwich or something to eat with you.
(6) Drive Route 66. Explore the pathway of before the freeways to LA. Get a strawberry donut at Donut Man in Glendora.
https://www.yelp.com/biz/the-donut-man-glendora
(7) Drive Palos Verdes coast from Malaga Cove to San Pedro. Stop at the Korean bell and take a picture. Take Vincent thomas Bridge to Long Beach. Go over 2nd bridge and look at the Queen Mary.
Buy sandwiches at the Busy Bee Market. https://www.yelp.com/biz/busy-bee-market-san-pedro?osq=sandwich
Eat the Busy Bee sandwiches at the Korean Bell. Enjoy the views of the ocean and bring a kite as there is usually good wind.

Go to Abalone Cove to see the tidepools.
https://www.yelp.com/biz/abalone-cove-shoreline-park-rancho-palos-verdes
Foodie Haven
Original In-N-Out

Get it in Baldwin Park at the original location. Get a cheese burger no onions, animal fries, and Lemon-Up Drinks. Go to the replica location on the other side of the freeway to take some great pictures and see what it was like to order a burger in the 1950s. Historic McDonalds in Downey.
Take a tour of In-N-Out University next to the restaurant.
https://www.yelp.com/biz/in-n-out-burger-baldwin-park

Historic McDonalds in Downey

Downey Location. Scenic arches. This is one of the early locations.
https://www.yelp.com/biz/mcdonalds-downey-3?osq=mcdonalds

Carne Asada Fries

San Diego – El Cotixan
Carne Asada Burritos

Carne Asada Tacos

Tacos Del Rio La Puente
https://www.yelp.com/biz/taco-del-rio-la-puente

Poke – there's so many places to choose from. Most store do it right.
2 Original Fish Taco from Rubios. This is a chain enjoy any location.
Japanese food in Torrance Area

Izakaya Hachi. Torrance.
Hakata Ramen. Gardena.
Ice Cream. Kansha creamery.
Shin Sen Gumi Yakitori. Gardena.

Korean. K town.

BCD Tofu House after midnight. Eat a bunch of panchan (side dishes)
Korean BBQ – Road to Seoul
Sun Nong Dan – Order the Galbi Jjim
Line Hotel. Stay there.

Chinese.

San Gabriel Valley. Mama Lus
Din Tai Fung dumplings.

Filipino

Gerrys Grill. Cerritos.
Kikos. Crispy pata. Cerritos
Spoon and Pork – Historic Filipjno Town
Jollibee Spaghetti and Hamburger Steak. This is a chain, try at any location.

Acai Bowl – every does an Acai Bowl correct.
Portos

This is the best Cuban food outside of Miami. Get a Cubano Sandwich. Go to the original Glendale location.

Hot Dog on a Stick

Get a cheese stick, pepper jack with a cherry lemonade. This is chain. Order at any food court in the mall. I like the Redono Beach location on the pier the best.

Eythiopian Food. Little Ethiopia.
Vietnamese

Boiling Crab – get 1 dungenous crab and shrimp with the whole shabang saunce.
Golden Deli in San Gabriel

DTLA

Philippe the Original – French Dip sandwich
East Side Deli – Italian Sandwiches

Roscoes Chicken and Waffles

Get the Chicken and Waffles

M&Ms Soul Food in Inglewood
Howlin Rays – The best Hot Chicken

https://www.yelp.com/biz/howlin-rays-los-angeles-3

Bronx Pizza https://www.yelp.com/biz/bronx-pizza-san-diego
Extraordinary Desserts

https://www.yelp.com/biz/extraordinary-desserts-san-diego-2

Gucci Restaurant on Rodeo in Beverly Hills

Go the Rodeo Dr and make a reservation at the Gucci Restaurant. This restaurant is at the Gucci store on Rodeo drive.

Providence in Hollywodd
Colleges and Universities
Southern California has top notch universities ranked in the top 100 as of 2021 including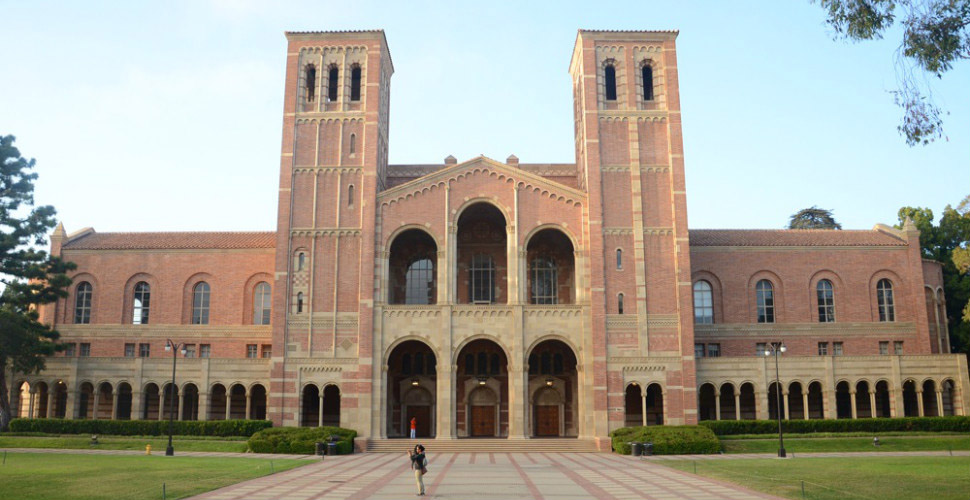 National University Rankings:
California Institute of Technology (8), UCLA (20), USC (24), UC Santa Barbara (30), UC San Diego (35), UC Irvine (35), Pepperdine University (49), Loyola Marymount Univeristy (66), UC Riverside (88), University of San Diego (88)
Liberal College Rankings:
Pomona College (4), Claremont College (6), Harvey Mudd (25), Scripps College (28), Pitzer (36)
Athletics and Sporting Events
Visit the Olympics Coliseum. Los Angeles is home to the Olympics in 1932, 1984, and the future 2028 Olympics.

Staples Center
Home to the Lakers, Clippers, and Kings, Sparks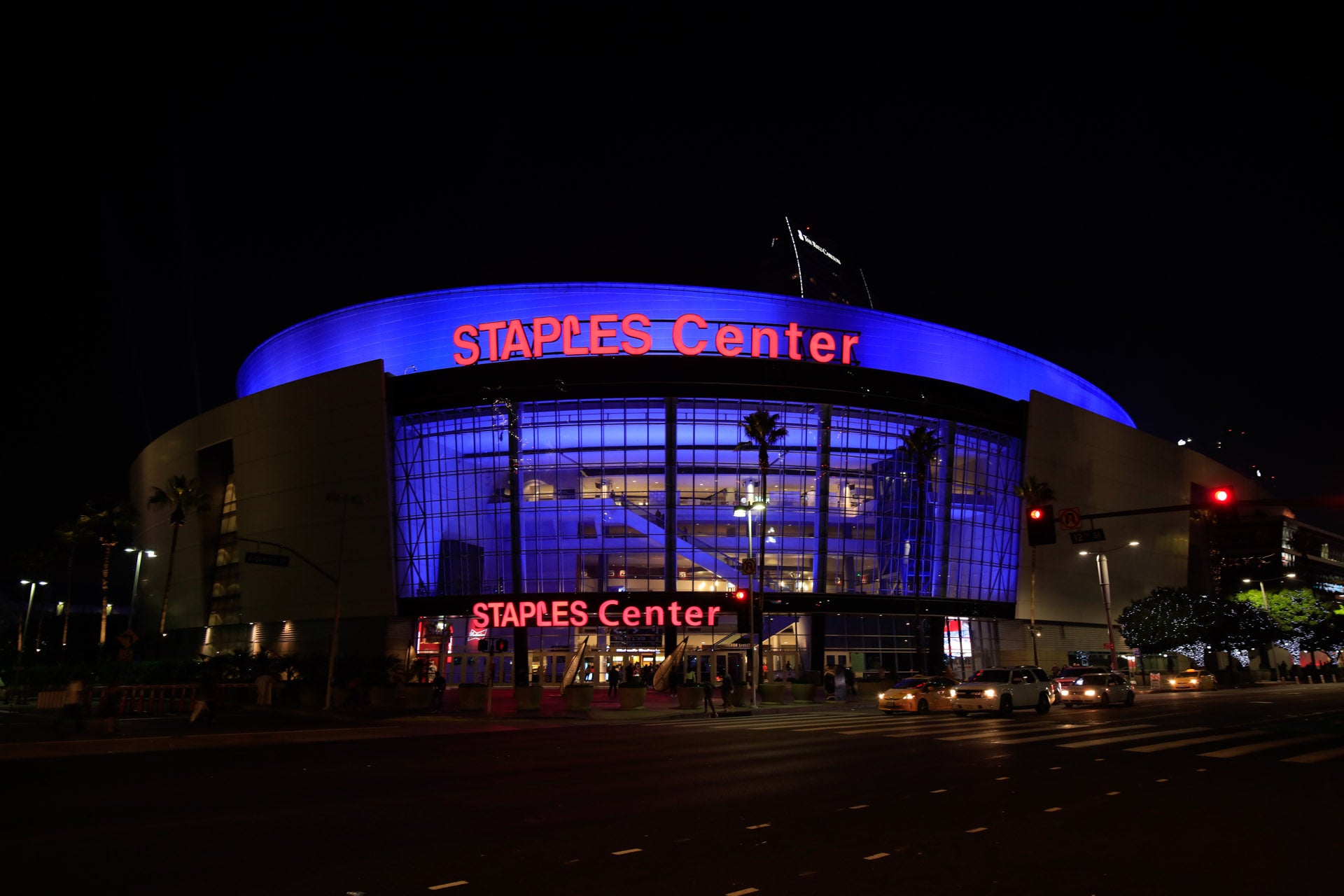 Research Institutions Centers
NASA Jet Propulsion Lab
https://www.yelp.com/biz/jet-propulsion-lab-california-institute-of-technology-pasadena

RAND in Santa Monica
Mt. Wilson Observatory
Scripps Institute for Oceanography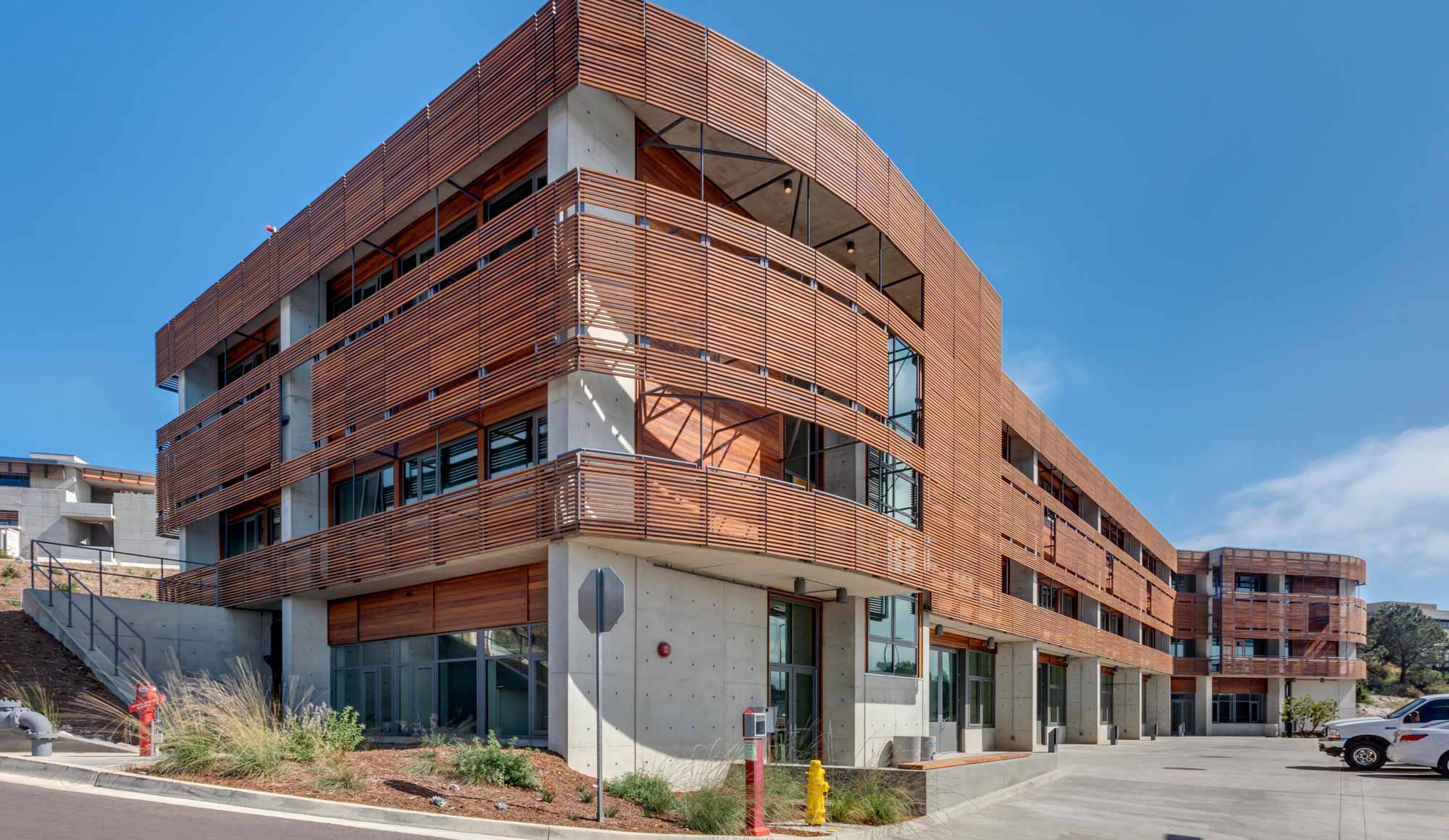 Industry in Southern California
Here are some awesome companies you should visit:
SpaceX in Hawthorne
NASA Jet Propulsion Lab
https://www.yelp.com/biz/jet-propulsion-lab-california-institute-of-technology-pasadena

Paramount Pictures Lot
https://www.yelp.com/biz/paramount-pictures-studios-los-angeles
Warner Bros Lot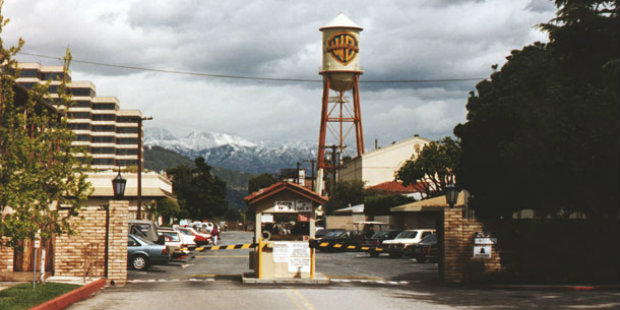 Warner Bros Lot. Watch a TV show taking here. You can find Ellen DeGeneres on a daily basis.

Naval Base San Diego home of the Pacific Fleet